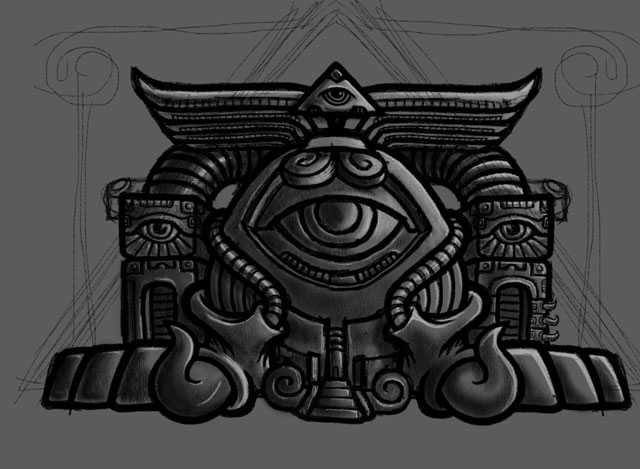 I've finally got things together to get a portfolio of my personal artwork online. More to come very soon.
The "Egg Temple" sketch above is part of a new series of digital illustrations I am currently working on. The sketch was created in the excellent drawing and painting app Procreate for the iPad.
Check out the color version of the Egg Temple sketch.